Tippling through London's Liquid History - a WCFA virtual pub crawl - 25th February 2021
---
Posted on Sat, Feb 6, 2021 2:17 PM
---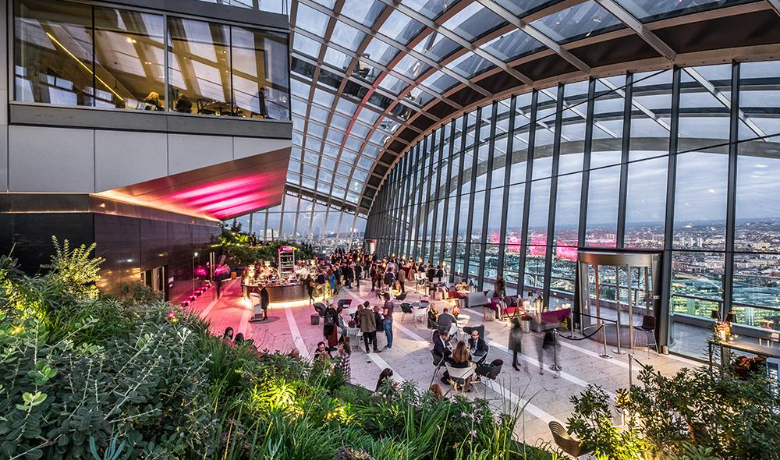 ---
After our series of webinars this winter, the WCFA Committee now wish to provide the members and their guests a chance to meet up together.
The idea is to set yourself up in the comfort of your own home with your favourite tipple and some nibbles and settle down for an online chat joined by the fellow alumni. The virtual tour will be presented by Simon Whitehouse, the award winning Blue Badge Guide from London Walks, and will include three virtual stops at some of the historic pubs and bars of London. There will also be a series of quiz questions enroute.
The virtual starting point will be the Sky Garden, London's highest public garden. We will start promptly at 18:30 but please feel free to join us at the Fenchurch Terrace bar which overlooks the gardens for cocktails from 18:15.
A flavour of what will follow: river side pubs with connections to the Pilgrim Fathers, JMW Turner, the Kray twins, Samuel Pepys and Charles Dickens. A brewery founded in 1666 which sent Stout to the Russian Court and IPA to the Raj, the site of a murder and the founding of the Salvation Army and a pub at the location of London's worst cholera outbreak!
At 19:00 there will be a stop at Gordon's Wine Bar, a hidden hole of Bolly bottles and wooden slabs with gooey bries and pickles. The wine bar has hosted Laurence Olivier and Vivien Leigh. From there to the origins of Dracula, Britain's first gastropub, a gin distillery and a Mayfair pub once owned by Guy Richie and Madonna.
At around 19:30 we will enjoy our final drinks at the Grafton Arms a favourite meeting place for the Goons. There will be an opportunity to chat amongst ourselves once the guiding has finished.
Complimentary for WCFA members. Please register using this link: https://www.eventbrite.co.uk/e/tippling-through-londons-liquid-history-a-wcfa-virtual-pub-crawl-registration-138043506845
---