Proud and excited to team up once again with the best in UK agriculture to host #AgriLeadershipWeek! 16-22 May
---
Posted on Mon, Apr 25, 2022 2:04 PM
---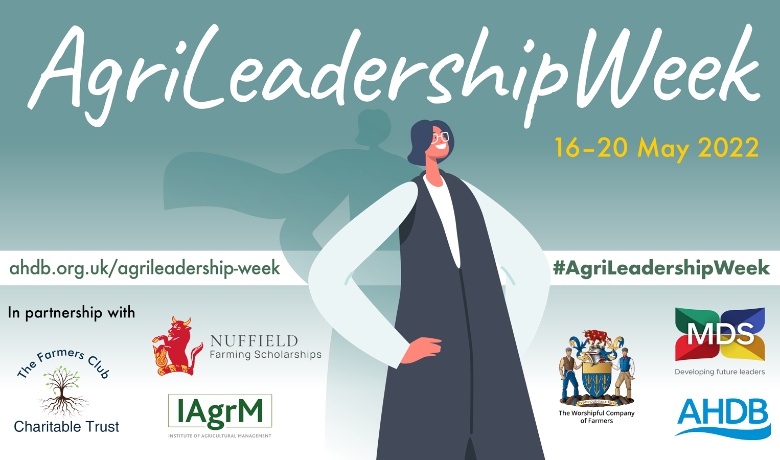 ---
#AgriLeadershipWeek 2022 The cross-organisation campaign is taking place 16-22 May, to raise awareness of leadership training across the agricultural career spectrum
Taking place between 16-20 May 2022, #AgriLeadershipWeek is back! A joint scheme by AHDB, Nuffield Farming Scholarships Trust, Institute for Agricultural Management (IAgrM), the Worshipful Company of Farmers (WCF) & their Alumni (WCFA) and The Farmers Club Charitable Trust (FCCT).
#AgriLeadershipWeek is targeting current and aspiring leaders in farming who are unaware of, or are yet to make use of, any leadership training. Through the campaign, it is hoped people will become more aware of development opportunities that can not only improve them as a person but as an employer and manager of others.
Look out for more information to follow...
---