Feedback from delegates on 26th Challenge of Rural Leadership
Download Reflections on 26th CRL - Kelly Hewson-Fisher.pdf
---
Posted on Wed, Feb 15, 2023 5:30 PM
---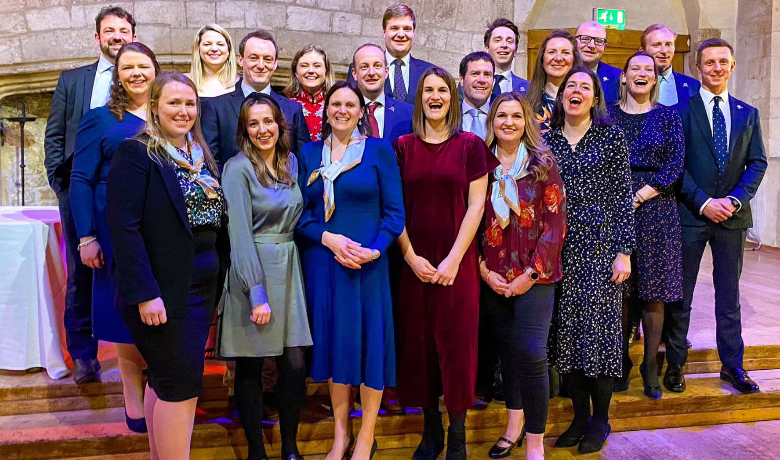 ---
Some feedback from some of the delegates on the 26th Challenge of Rural Leadership, January 2023:
Although I had been told to expect a transformative fortnight, I did not appreciate how thorough but valuable the Course would be to me on both a professional and personal level. Not only did I hear from industry leaders and experts, and gain valuable skills into leadership and problem solving, but I did it alongside a like-minded group of peers in the industry.
My completion of the Course now gives me membership of the WCF Alumni, meaning I will be able to attend regular events and information days, as well as accessing the wider network of previous CRL attendees.
I have come away from the Course with an abundance of new ideas and focus both in my current role, and in my own personal life. It is a Course that provides personal reflection, growth, challenge and confidence.
-----
I had been told the course was 'amazing', 'the best thing ever and 'life-changing', I thought it must be good, but I wasn't certain I would be using those words after completing it. However, how wrong I was, to me CRL was all of those things. It could not have come at a more perfect time for me, I was feeling unsure of myself in a work capacity and my direction, whilst still not entirely sure of my direction, I can tell you I feel not only so much more self-assured but also excited for the future.
-----
I feel I have learnt so much and feel well equipped to continue to progress on my journey and help others along the way. Work have recognised my efforts by giving more responsibility and allowing me to pass some of my new found ideas onto colleagues in similar roles.
I'm very excited for what the future may bring, not only for myself but also many of the other attendees who I no doubt will be looking for more challenge and progression. This will come to me in the future to, the foundations you have given me make me much for confident to explore opportunities that I would have previously thought unachievable.
-----
I can honestly say that I have learnt more skills and techniques than I ever could have imagined. I was also incredibly surprised that by talking openly with my fellow participants, it has also changed me personally as well as professionally and I come back to 'reality' with a new found courage, confidence and vigour. I have made 19 other friends which I will now call upon in my future and share each other joys and challenges
-----
I feel privileged to have attended the Challenge of Rural Leadership course 2023. It was an incredibly inspiring, thought-provoking and confidence-boosting fortnight focusing on my development, all in the wonderful setting of Dartington Hall, Totnes, Devon. I set off in some trepidation, but 2 weeks later completed the course with 19 new-found friends and advocates, who will be an awesome support network into my future.
I would urge anyone in the agricultural industry to apply for this fantastic course next year. If you would like any information about the course or the application process then please do get in touch with me or the Rural Business School.
---