A summary of the Farmers' Company educational courses
Download WCF Education courses Feb 2023.pdf
---
Posted on Wed, Jun 10, 2020 10:50 AM
---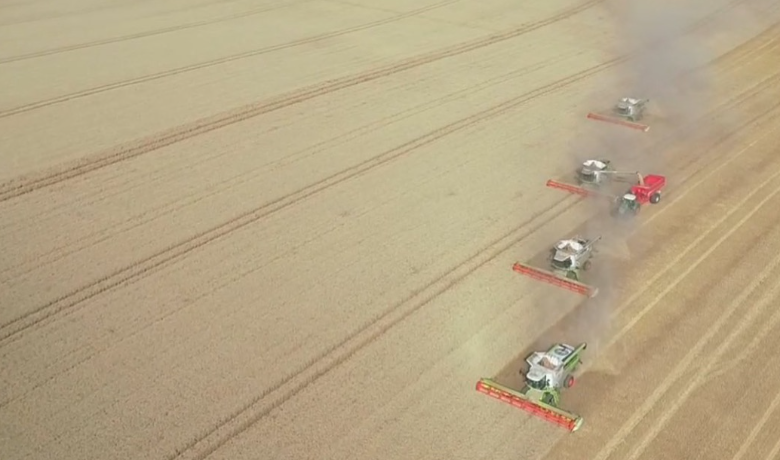 ---
The WCF educational programme

A key goal of the Company is to develop the skills of everyone involved in the farming industry, especially the development of leadership and management skills. A summary our current education portfolio can be downloaded above with the Education programme of the Company.
It should be noted that the Company is committed to ensure that no one, otherwise eligible to attend one of its courses, should be prevented from doing so for financial reasons alone. Accordingly where appropriate, through its Charitable Trust, the Company provides financial assistance to delegates who need it to enable them to attend one of its courses.
For more information about our courses contact

Duncan Couper on duncan@farmerslivery.org.uk.




Choosing the right WCF course for you
The 71st ACABM took place at the Royal Agricultural University in November 2022 and the 26th running of the CRL took place at Dartington Hall in January 2023. Applications are already in hand for 27th course via our online portal.
Our range of courses has been gradually evolving and developing to the point where we now offer and support a portfolio of courses. Each course has been specifically designed or selected to offer delegates the opportunity to develop their skills and abilities in the company of others of a like mind and purpose.

Whichever course you choose you can be sure it has been organised to create the environment and stimulation needed to enable you to fully express your potential. By advancing your education and personal development and by giving you the tools to help you analyse and deal with the many issues in your particular work place and in the wider world of agriculture, we aim to put you in a position to not only achieved your personal goals but to make a significant contribution to the industry as a whole.
One of the strengths of the Worshipful Company of Farmers' courses, especially the Advanced Course in Agricultural Business Management and the Challenge of Rural Leadership, is the inclusion of delegates from around the world with mainland Europe and Australasia frequently represented.
The Worshipful Company of Farmers is proud to promote the range of courses indicated below. For each course you will find a brief synopsis on this page and more details, including everything you need to know about applying to join a particular course and how to apply.


Advanced Course in Agricultural Business Management
RAU Cirencester - Gloucestershire
Commenced 1963
Under the tutorage of Keith Barriball & Karen Brosnan
Interviews will be held by invitation in London on 5th and 6th July 2023. Awards for places on the programme will be made within two weeks of the interviews. The programme comprises pre-residential online content delivery on 1st and 2nd November, followed by a two-week residential programme at the Royal Agricultural University from 12th-24th November 2023 and then post-programme group Zooms on 13th December and 7th February 2024. In addition, there will be an opportunity for one-to-one coaching in December and January.
You will understand how to focus on the key issues associated with managing a agri or food supply chain business and the business environment factors both nationally and internationally. Delegates also gain greater insight into the political, financial and environmental challenges affecting the future of rural Industries.
This is an ideal course for owner manager of a farm or agri-business; those who have had an advanced education - university (but not essential). Age 26 years plus to 50 years or thereabouts.
Next course is November 2023 - more information on the course and applications for our 2024 course via the online portal https://www.rau.ac.uk/for-business/executive-education/acabm
Contact for more information:
Course Administrator - Elizabeth Badger on elizabeth.badger@rau.ac.uk
Challenge of Rural Leadership

Dartington Hall, Devon
Commenced in 1996
Under the tutorage of the Rural Business School, Duchy College with Dr Robin Jackson
Runs for two weeks and aims to develop the personalities and business acumen of the delegates by addressing media training and group discussions which help with self-confidence and communication. Additionally, visiting influential speakers cover policy and their own leadership styles.
Delegates can share their experiences and develop mentors and friendships that have been demonstrated over the years to offer considerable on-going support.
The course, as well as appealing to practical farmer also serves a useful training for policy makers, journalists, advisors and consultants.
Those who have had an advanced education - University (but not essential)
Age 26 years plus to 50 years or thereabouts
Next course January 2024
Contact for more information:
Course Administrator - Ali Bunkum on ali.bunkum@duchy.ac.uk
https://www.ruralbusinessschool.org.uk/crl/


Cranfield Business Growth Programme
Cranfield - Buckinghamshire
Designed specifically for the development of owner-managers, the Business Growth Programme helps you create the future you want for your business and for yourself.
This programme provides a unique opportunity for you to step back from the day-to-day demands of running your business. By the end of the programme you will have developed a comprehensive and robust strategy and a plan for the future.
Delegates in attendance are from a wide spectrum of businesses.
Delegates generally own or manage a with businesses that has been in operation for 3 or more years, with a staff of 5 to 50
Late 20 years and over - no upper limit.
Contact for more information:
BGP
Stephanie Hussels - Programme Director on stephanie.hussels@cranfield.ac.uk
Alison Cutland - Administration on a.r.cutland@cranfield.ac.uk
www.cranfield.ac.uk/som/bgp or www.BGPcranfield.co.uk


Cranfield MBA
Cranfield - Buckinghamshire
The MBA programmes are designed to help the delegates to develop robust leadership skills and acquire a broad range of management tools and techniques. The graduates are in demand in the fast-moving world of business, where management skills are often at a premium.
Delegates from a wide spectrum of businesses have successfully completed the Cranfield MBA.
There are two study options, you will find them outlined below. The first is a one year full time MBA and the second a two year, part time Executive MBA .
Both MBA courses are for inspiring executive managers. Age 35 plus no upper limit.
One year full time MBA
This is a general management programme with a focus on practical real-world learning and leadership development. It is consistently ranked among the best MBAs in the world. This programme is designed for professionals with at least three years' work experience and suits people who:
Recognise that business success is about people, about collaboration, intrapersonal and interpersonal intelligence
Want a 'real world' business education where learning theories, tools and techniques are complemented by learning to apply them in genuine business situations
Are motivated to become better leaders, team players and individuals, and who are committed to developing themselves and others.
Two year part-time Executive MBA
The unique MBA Executive programme, delivered in partnership with Grant Thornton combines the best of academic insight and commercial application. This is used to help you develop your leadership and management skills with a specific focus on business growth and innovation.
The Executive MBA is especially designed for middle managers wanting to move into a senior management role and those on a fast-track career path within their organisations.
Businesses increasingly seek strategic thinkers with sound leadership capabilities, strong financial skills, an entrepreneurial mind-set, global understanding and excellent people skills. The Cranfield Executive MBA, delivered in partnership with Grant Thornton, will take you out of your comfort zone and transform you to reflect, question and find solutions to complex business challenges.
Contact for more information:
MBA
Daniel Prior - Course Director on daniel.prior@cranfield.ac.uk
Colin Hudson - Course Director on colin.hudson@cranfield.ac.uk
Helen Knight - Administration on helen.knight@cranfield.ac.uk
https://www.cranfield.ac.uk/som/cranfield-mba-programmes
---