2022 Learning Extension Day registration continues
Download 2022 WCFA LED Programme.pdf
---
Posted on Thu, Jul 14, 2022 6:07 PM
---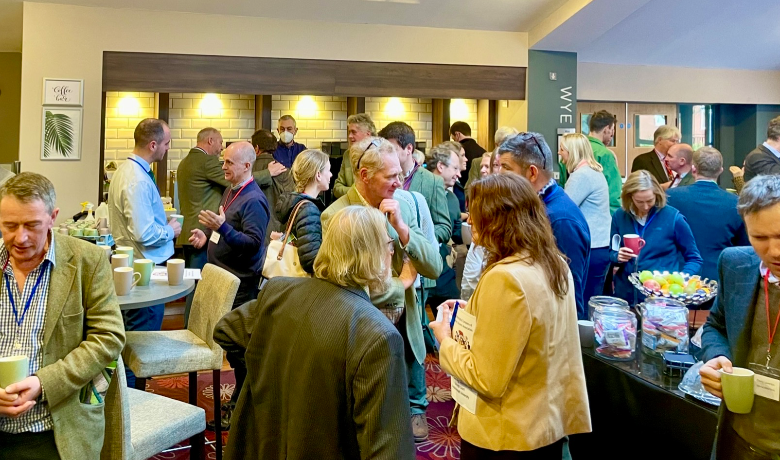 ---
The Worshipful Company of Farmers Alumni Association Committee is delighted to confirm the 2022 Learning Extension Day (LED) will take place once again at Loughborough University - now over a day and a half(!) - on Tuesday 29th and Wednesday 30th November. The committee are delighted once again that Syngenta is the headline event partner for our flagship event.

Registration for our annual event is now open for WCFA members for this interactive day with many opportunities for group discussion; the LED will stretch your mind and continue to help advance alumni to meet the current challenges of UK agri-businesses.
"Insights and inspirations from the wider world"
29th November - after check-in at Burleigh Court, our first stream will take place - a speed networking event (feedback that you wanted to know alumni better) will commence at 16:30 on Tuesday. Session kindly partnered with Juno Plant Protection.

Pre-dinner drinks reception will take place between 18:45-19:30 followed by dinner. The 2022 after-dinner speaker is Amie Burke, Inclusion & Diversity Programme Manager, Institute of Grocery Distribution (IGD). Pre-dinner drinks kindly sponsored by Nufarm & the wines with the meal kindly sponsored by Farmacy plc. All the events on 29th will be as before at Burleigh Court; accommodation at the previous negotiated rates are available - details below.


30th November - after breakfast at Burleigh Court, the day's events will take place in the nearby Holywell Park conference centre on the Loughborough campus, a seven minute walk, as feedback from last year attendees requested a tiered lecture theatre environment and a larger area of exclusivity for networking and fellowship.
The day will start at 9:00am with registration from 8:15am for those joining on day #2. Gareth Timmins, a former Royal Marines Commando, author of "Becoming the 0.1%", will be our keynote speaker providing a psychological framework for understanding how he was able to cultivate the mental strength and resilience needed to push through for success.

The 2022 LED continues will these three topics areas:

The value of mentoring - Nicola Miller, Manager at Heckfield Place. Nicola is a vastly experienced hotelier and designer of the mentoring scheme for AICR (4 & 5 star hotels' reception managers' association). Session kindly partnered with Eden Search & Select

Making the most of social media - Tom Martin, ACABM 2017 alumnus and social media influencer. Session kindly partnered with Oxbury Bank plc

Widening horizons and funnelling great ideas to enhance your business - Martin Horton and Sian Gardner of Martin Horton Consulting. Session kindly partnered with Roythornes
A panel debate will take place titled "Farming's image will only be fixed if we all take responsibility for fixing it ourselves" during the final session with the following panellists: Charlie Ireland, Ceres Rural; Anna Jones, author of "Divide: the relationship crisis between town and country" - long listed for the 2022 Wainwright Prize for writing on conservation; Tom Martin, ACABM 2017 alumnus, social media influencer and Jonathan Roberts, CLA.
The day will close approximately 17:45.

Costs for 2022:Â
The day is FREE to WCFA members - as part of your benefits of membership with the subscription of £95 per annum - on "a first come first served" basis.
The fee for guests from £125 for the day - guest passes will commence 1st September.
The optional drinks reception & 3-course dinner is £46 per person
Accommodation at £90 single or £115 double occupancy (B&B basis) is available. Accommodation can be reserved by contacting Burleigh Court on 01509 633086 or via info@welcometoimago.com - quoting the reference number #412305.
WCFA members, to book your place please use the link that has been mailed to you. We opened up guests' places on 1st September.
---