2021 WCFA Learning Extension Day - 8th December
---
Posted on Thu, May 20, 2021 11:23 AM
---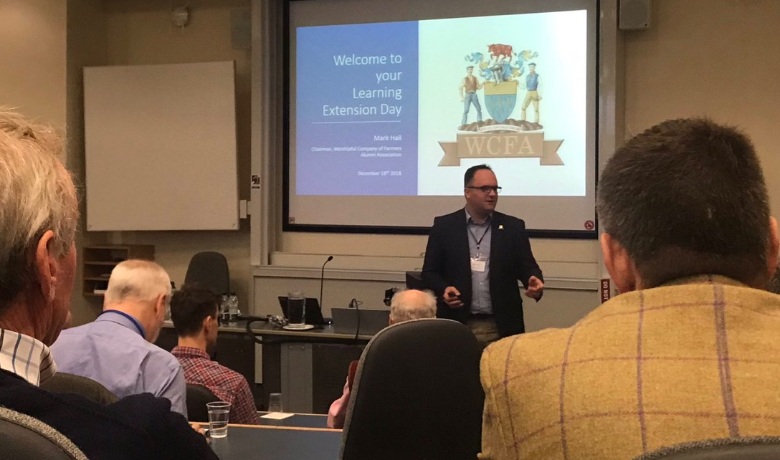 ---
The WCF Alumni Association has successfully established the Learning Extension Day (LED) over the last three years at Cranfield University to give members the opportunity to connect and continue to stretch our minds.
We hear a consistent message from alumni that the course or courses they attended made a big difference and helped them question the status quo of their business or of their farming lives in general, as was my case. The LED sets out to continue that for the benefit of you, the alumni network and British agriculture in general.
The purpose of the Learning Extension Day:

offer an opportunity to alumni of WCF courses to continue to expand their knowledge of modern business management techniques,
provide further opportunities for alumni to think beyond their day to day agricultural business activities for the long-term benefit of
themselves and their businesses,
aid alumni networking across all WCF courses and years,
provide access to mentoring and support for those seeking help with specific business and/or leadership challenges.
The programme for this year is far advanced and bookings for 120 WCFA members will commence on 1st July. More information to follow from the WCFA Committee.
---